Discover more from Just the Facts with Gerald Posner
Award-winning investigative journalism without any spin
Over 4,000 subscribers
TONIGHT: Gerald Posner and Trisha Posner in a special presentation at the JCC Miami Beach
Trisha Posner and I just finished putting the final touches on a new PowerPoint for tonight's 7:30PM event at Miami Beach JCC.
Don't worry, although the theme is our recurring work on Nazis and the Holocaust , including the relationship between Trisha's The Pharmacist of Auschwitz. and my Mengele biography, it will not be a grim presentation. We will also share some war stories from our 37 years of working together, balancing our personal histories and passions with the challenges that are part of writing about these topics.
We guarantee there will not be a single boring moment, or your money back. Oh, of course, it is a free event, courtesy of sponsorship by Koniver Stern Group. So the JCC can keep track of expected guests, RSVP here
PS - below are a few pics at other great events the JCC has hosted for us. It is always is a treat and honor to be part of what the JCC gives back to the community.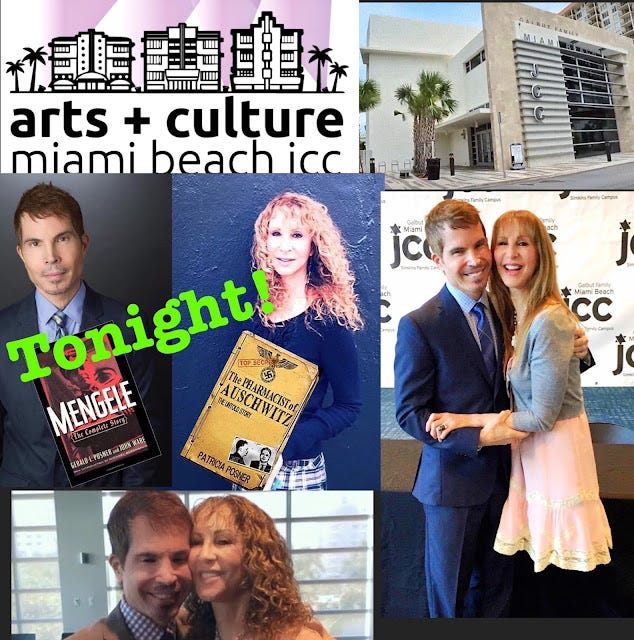 Trisha Posner and Gerald Posner at previous JCC Miami Beach events